PRODUCTION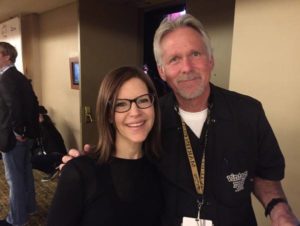 Need a professional, talented and experienced broadcast camera crew for your EPK, B-Roll package, event, behind the scenes, PR or corporate project? Unriehl Productions specializes in the highest quality video production for television networks, corporations, public relations firms and advertising agencies.
Tom Riehl, the owner of Unriehl Productions, has over twenty years of experience shooting, producing, directing and editing a wide range of projects for a demanding clientele. The crews at Unriehl Productions are seasoned production professionals with backgrounds in advertising, broadcast video, documentaries and corporate production.
IT'S OUR GEAR, OUR STAFF … OUR REPUTATION. We're your one source for all your video production crew and equipment services.
When you book us for a project you can rest assured that we will manage the details and show up with pro level gear manned by a highly qualified DP and a professional sound and lighting staff.
POST PRODUCTION
It's all about creativity—and that's where we truly shine.
Raw footage is precisely that . . . raw footage. To transform snippets of video and film into a vivid and emotive story, takes a craftsman. Entrust Unriehl Productions with your unedited recordings and let us work our technological magic to bring them to life.
Because we use only the finest digital equipment, the quality of our product is guaranteed. The final video will be tailored to your specifications and will be available in any format you elect.
TV Commercials & TV shows
Demo Reels
PSAs
Music Videos
Corporate video, training
We have everything you need to put the finishing touches on your production. Unriehl Productions has an incredible array of editing, graphics and animation, as well as other post production services.