California-based Unriehl Productions has a track record of unparalleled success and the ability to create high quality multimedia products that get results. Since the beginning, Unriehl Productions quickly established itself as a major contender in both the entertainment and corporate video production world. The company offers its clients high-end production with an emphasis on creativity originality, and customer service.
Through the years, Unriehl Productions has created an exciting portfolio of work that has encompassed television programming, corporate image productions, live events and more recently, the Internet.
The company offers clients a variety of creative and innovative ways to tell their story.  No matter what your multimedia or design needs may be, Unriehl Productions will provide a product that is second to none.
---
Does Your Website Need a Facelift? The Answer is YES!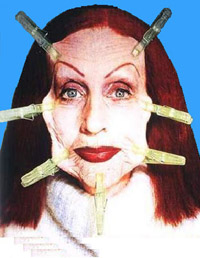 So, when was the last time you re-designed your website? Admit it: It's been awhile. If it's been three years (which equals about a decade in "web years") or more since your website received a fresh new face, it's probably about time.
Web-savvy consumers know when a website looks outdated, and industry research shows that it matters to them. In fact, web design matters enough for them to go somewhere else to find the product or service you offer – specifically, to a business with a website that doesn't look flimsy or antiquated. It may seem superficial, but that's the way it works these days.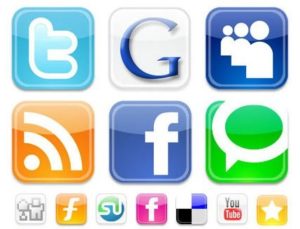 With dozens of website re-designs under our belt, Unriehl Productions can put that fresh face on your site today. We can offer you all the bells and whistles your site needs to stand out from the competition, like:
Social icon links (there are many!)
Embedded Facebook and Twitter feeds
Streaming video
Blogs
Shopping carts
Have something in mind? Let us know and we'll gladly answer any of your web design questions and needs.
 LIMITED TIME ONLY!  $50 OFF A WEBSITE FACELIFT!

Make Your Next Project Unriehl